Heating panels
Modern technology and an innovative solution in the field of insulation. Functional, reliable, and efficient. Heating panels are also characterized by aesthetics and affordable price. A solution created for people who value comfort and aesthetics.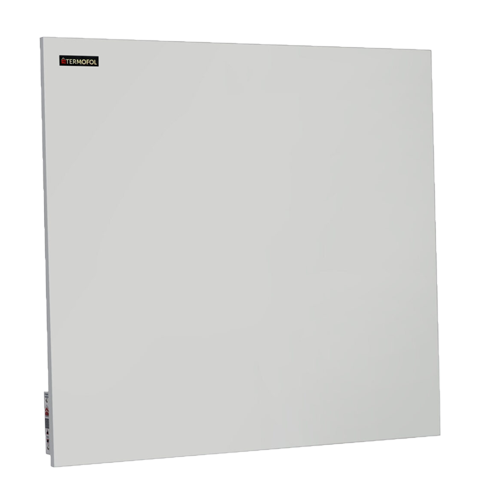 | | |
| --- | --- |
| Thermostat | YES |
| Watt power | 500 |
| Current Strength | 2,1-2,3 |
| Current frequency Hz | 50-60 |
| Weight kg | 13 |
| Heating surface m2 | 10 |
| Amount of heat | 25 |
| Radiator dimensions: length / width / thickness / mm | 600/600/17 |
How do heating panels work?
Heating panels operate based on already known technology. This is infrared radiation.
This technology is not harmful to human health in any way. It is used in various fields of medicine. Infrared is natural. Solar radiation is its most felt source for humans.
Heating panels work in a similar way to the sun. The room is heated when the waves generated before the infrared came into contact with any surface. Thanks to this heating are even.
The system is constructed so that its assembly is possible in the selected place. Heating panels can be mounted on ceilings, walls and floors.
Advantages of using heating panels:
The comfort of use. The heating panels are maintenance-free. They work alone, but allow you to manually adjust the temperature.
A perfect solution for allergy sufferers. There is no dust or other germs during heating.
It does not dehumidify the air, leaves drywalls.
Ecological solution. Does not burn fuel. The energy needed to power heating panels can be obtained from renewable sources.
The best price-quality ratio. Combined with low energy consumption and the use of renewable energy sources to power the network, the heating panel system is even more economical.
Ask for an offer of heating panels
Our team will prepare a detailed offer for you.