You hear everywhere about the benefits of investing in a photovoltaic system, but you don't really know what what it is. You wonder how it works and how you can save so much on it. It's easier than you think. Here is some information that will enlighten you on the subject of a photovoltaic system.
What is a photovoltaic system?
Photovoltaics is a renewable energy source that allows for the production of electricity in an environmentally safe manner.
A photovoltaic (PV) system is an investment for many years. Its service life is expected to be 25-30 years. By investing in solar panels, you end up with high electricity bills and become independent of the annual increases in energy prices. The use of solar panels is free and long-term, and the installation is environmentally friendly.
How do solar panels work?

Photovoltaic cells made of silicon are placed in solar panels and convert solar energy into electricity.
This is done very simply:
The light beam (photon) falls on the silicon plate which the photovoltaic cell is built.
Silicon absorbs light, and it knocks out an electron, setting it in motion. This movement is the flow of electricity. The production of electricity from photovoltaic panels is constant and has a low cost.
To use electricity, install an inverter (solar inverter), which is the heart of the entire installation. The inverter converts direct current into alternating current.
Who and when is it profitable for solar panels?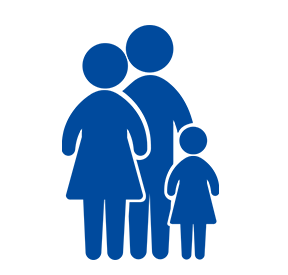 Everyone has access to solar energy, so everyone can benefit from it. Installation of photovoltaic panels can be performed both on the roof and in an open area.
A photovoltaic installation provides security and independence from increases in electricity. The price does not change depending on the provider. So if you want to save on electricity, pay lower electricity bills, and at the same time take care of the environment, then photovoltaics will be a great choice.
Still not sure if photovoltaics is for you?
Check the cost of PV installation and calculate how much you can save in our solar calculator.
Which photovoltaics system should I choose for my home and what should I know?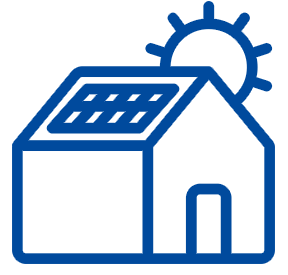 You have decided to install photovoltaics? Great, that's a good decision. Now, however, the question arises: which photovoltaic cells to decide on and what installation power to choose? When choosing the power of solar panels, it is very important to determine how much electricity you use in your home per year.
This largely determines what size of installation will be right for you and how the return on investment is spread over time. To choose the perfect photovoltaic system and avoid losses, it is best to use electricity bills for calculations. After analyzing them, you can easily determine the approximate power of the solar panels that will be suitable for your home.
See also: Construction calculator
How to choose a contractor for installation?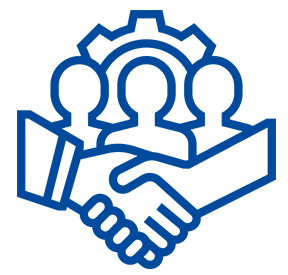 Now you know everything, you slowly start to imagine what you will buy with the money saved. Only the last decision remains. Who should be entrusted with the installation of a photovoltaic system?
The best solution is to search for local installers
Choosing a construction contractor for photovoltaics located close to our house will reduce the costs of possible commuting. It is very important to check references and UDT certificates confirming the skills and knowledge of installers. Relying on high-quality components and a professional assembly team will allow you to enjoy your photovoltaic installation for many years and obtain maximum savings and satisfaction.
See also: 8 things you need to know before investing in photovoltaics